We are very pleased to be one of a growing number of firms staffed by professionally qualified, experienced individuals who put their clients at the heart of their business and deliver an ongoing service of the highest quality.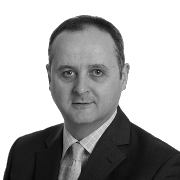 Tony Conner
After gaining a degree in Microbiology I decided that life in a laboratory was not for me so I studied to become a Chartered Accountant. I found it more fulfilling to look forward and plan clients' financial affairs than backwards to prepare accounts. I therefore settled for a life in financial planning which took me through a range of management roles within the top four accountancy firms before taking up a directorship with a national stockbroking firm.
I had been considering setting up my own business when the opportunity to form Eldon with Joss Harwood and Owen Temple arose in 2002. As a team we have steadily and successfully grown the practice.
I believe strongly that the highest quality service comes from those who have evidenced appropriate expertise. Being qualified as a Chartered and Certified Financial Planner as well as an Accountant enables me to formulate investment and planning strategies for those with more sophisticated requirements.
Away from the office I enjoy time with my family, exploring the nation's history and being out and about in the diverse British countryside.
---
Joss Harwood
I started in financial services with a bank before moving into financial planning over 25 years ago. I ran my own business for many years before meeting Tony Conner and Owen Temple. We set up Eldon in 2002 and haven't looked back. Our firm is now widely recognised as being the forefront of our profession, providing a first class financial planning and wealth management service to personal clients.
I have always been passionate about helping people achieve their objectives rather than selling products and long before it became mandatory I studied for higher qualifications. I was one of the first female advisers in the UK to achieve Fellowship of the Personal Finance Society with both Chartered and Certified Financial Planner status. I was delighted when Eldon achieved corporate Chartered and Accredited status.
Most of all I enjoy working face to face with clients, because ours is a 'people business'. I am also keen to explain what financial planning is all about to the wider world via the media. I also promote Chartered and Certified status to help people appreciate our profession.
Many clients have been with me for a decade and more, and most of the rest have been introduced to Eldon by existing long term clients or our professional associates.
When not at work, I like to keep fit and active and enjoy horse riding, kayaking, cycling and walking. As a lifelong hurdler I still hope to take part in future Masters' athletics events.
---
Gemma Siddle
When I bypassed university to go straight into financial services, those around me were worried that I had made the wrong decision. Friends and family were concerned that I would not get the same opportunities without a degree under my belt.
I began by working on technical research and report writing and gradually increased my knowledge and skills at Eldon by working alongside the Financial Planners in the team.
Ten years on, having combined my full-time job with the necessary study to gain professional qualifications equivalent to a degree, I am one of the youngest people in the country to be a Chartered Financial Planner, a Certified Financial Planner, Chartered Wealth Manager and a Fellow of both the Personal Finance Society (PFS) and the Chartered Institute for Securities and Investments (CISI) – and I love what I do.
I enjoy establishing long lasting working relationships with our clients and seeing them reach their goals in life. My particular forte is to undertake the technical research and I work as a Paraplanner to the team at Eldon.
Outside of work my hobbies regularly change as I enjoy new experiences. Walking in Teesdale and reading are two constants and I enjoy the theatre and live music.
I am on an adrenaline path too, having completed an 11,000ft skydive at Peterlee drop zone, a bungee jump from Middlesbrough Transporter Bridge, a 9km white-water rafting run and various abseils.
In 2010 I trekked the Peruvian mountains and Amazon rainforest raising £4,000 for Breast Cancer Care. In 2011, I led a team which took on the Oxfam Trailtrekker. In 2012 I planned to undertake dog-sledding in the Arctic Circle but it was cancelled due to 'the wrong type of snow' – so I went to ride camels in Sahara Desert instead! 2013 was a busy year too and in June I married my lovely husband, Jamie, and early in 2015 we welcomed to the world our happy little daughter, Holly Rose. Let's see what future years bring!
---
Jon Bean
I joined Eldon in 2006 after graduating from Newcastle University with a degree in Politics and History. I began by working in a purely administrative role whilst I developed my knowledge and skills alongside studying for and obtaining relevant professional qualifications.
I gained the Diploma in Financial Planning in 2009 and moved into a paraplanning role within the firm which enabled me to focus on providing technical planning and research to the Financial Planners. I have continued to work on my professional development and achieved Chartered Financial Planner status in 2015.
Outside of Eldon I enjoy spending time with my family as well as fishing, walking, gardening, and reading. In addition I maintain an interest in military and social history and am active in my local community.
---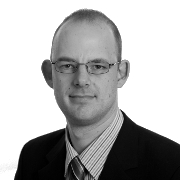 Kevin McCarthy
I began working at Eldon on a part time basis in 2009 as part of their small administration team. After a few months I was offered a full time position which I accepted and started to look what skills I could bring to the company. Having completed my degree in Computer Science at Sunderland University in 2003, I used my extensive knowledge to try and enhance the technology that was currently being used.
In 2015, I was promoted to Operations Manager to help deal with the day to day running of the business.
My hobbies outside of the working environment include spending time with my wife and children as well as performing in a local cover band.
---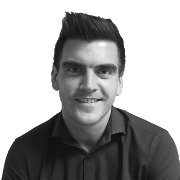 Neale Cooke
I studied Theoretical Physics at the University of Sussex, and I worked in management accounting and pension administration before joining the financial planning profession in 2012.
Whilst grateful to my previous employers for the support and training that I received, after I had spoken to Tony and Joss about working for Eldon Financial Planning, joining them was a very easy decision to make.
I want to be part of financial services in order to help people; to add real value to their lives and to be a genuine Financial Planner. This is precisely the approach that Eldon takes, and I am extremely proud to work for such a high profile, ethical, customer focussed and advice driven firm.
It is important to me to have an excellent technical knowledge and to demonstrate professionalism and expertise. To this end, I have completed the diploma in financial planning, and am working towards the advanced diploma, on my journey to Chartered status.
Away from work, I love spending time with my son, who is great fun. Approaching age 10, he is really independent and practically self-sufficient! Additionally, I enjoy boxing and I hope to train to the standard necessary to have my first bout. Win or lose, I will be pleased to have achieved the fitness and skill necessary to get to this stage. Taking up boxing has made me consider other elements of my lifestyle to improve my overall fitness, diet, and health. I go running, having completed the Great North Run for the first time in 2014. This has inspired me to consider tackling other races, potentially one day running a marathon – if I don't get injured playing football!
To the detriment of the previous three hobbies, I also like drinking craft beer…
---
Adam Kinsley
I have recently graduated from Sheffield Hallam University where I studied International Banking and Finance, spent a year working in industry, and gained a first class honours degree. During my studies I decided that a career path in financial services was right for me. I saw that I could use my technical knowledge to help people financially plan their lives, so that they can concentrate on enjoying themselves.
Finishing university, I searched for a company that I would be proud to work for because of the way they look after their clients, and that's when I found Eldon Financial Planning. I feel that I have been welcomed into the team and look forward to what the future brings.
Outside of work I am an active member of the gym and also enjoy going to music festivals in the summer.
---
Tony O'Brien
Tony has worked in a broad range of roles in financial services since the late 80's. He enjoys dealing with client queries efficiently.
Donna Jackson

Donna brings with her a strong customer services background that will ensure we continue to deliver a high quality service to our clients.
Jan Mathwin

Now retired from Cleveland Police Jan has settled into work in a calmer environment with a very different set of clients.
---