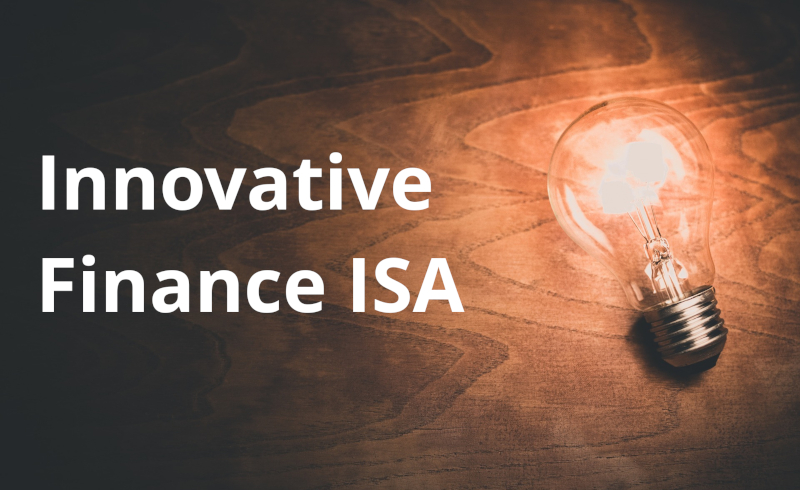 The former Chancellor George Osborne was a big fan of ISAs, showing an enthusiasm to create a new one whenever he possibly could.
He was such a fan that during his tenure between 2010 and 2016 he almost doubled the ISA allowance from £10,200 to £20,000, and in addition to the humble cash ISA and stocks and shares ISA, he also created Junior ISAs, Help to Buy ISAs, Lifetime ISAs, and Innovative Finance ISAs.
This article focuses on the Innovative Finance ISA. This ISA allows people to engage in peer to peer lending, without being subject to tax on the interest they earn. In a nutshell, peer to peer lending is where people or organisations borrow money from other people or organisations, rather than from banks or other traditional lenders.
You may be familiar with Zopa, who were early pioneers of peer to peer lending in the UK, launching in 2005. Indeed Zopa has become a fairly mainstream place to obtain credit, offering rates competitive with market leading rates from other traditional lenders.
However, whilst Zopa provides a platform for borrowers and investors, and provides credit checks on borrowers, they do not provide the capital for the loans they make. This capital is provided by other individuals, who are willing to lend money to those Zopa deem to be sufficiently credit worthy.
Those lending their money are in essence hoping to invest their capital over a set period, and earn a rate of interest to compensate them for the risk they are taking. For the remainder of this article, individuals lending money via peer to peer platforms will be described as "investors".
If a borrower defaults on the loan, in theory the investor could lose out on interest payments, and potentially lose their initial investment entirely. To counter this risk, Zopa has a Safeguard fund, which is in place to try to repay an investor loan if a borrower defaults. To date, the Safeguard fund has been able to cover all loans that have defaulted, so investors have so far never lost money with Zopa, although there is no guarantee that it will always be able to do this in future and the system has not yet been tested in challenging economic times.
The interest received by the investor is taxable. However since the launch of the Innovative Finance ISA, these loans (investments) can be held in an ISA, meaning the interest payments received are protected from income tax.
Although these investments receive interest, it is very important to note that these investments are not like cash deposits. With cash deposits (for example, in a savings account at a UK bank) your money is safe. The bank uses your money to lend to others, and the bank takes all the risk for who it lends to. If the borrower defaults, the bank takes the hit. If the bank becomes insolvent, then providing you have no more than £85,000 with that bank, your cash is guaranteed to be protected by the Financial Services Compensation Scheme. In terms of the risk of losing money that you hold in the bank, cash deposits at UK banks are very low risk, and hence the return (interest) you receive on the interest is low.
It is important to remember that in financial services (as well as life in general, perhaps) risk and reward typically go hand in hand. Low risk normally means low reward, whereas higher risks are taken in the hope of receiving higher rewards.
Zopa deals with personal loans. Another well-known name in this area is Funding Circle, which operates in a similar manner but deals with businesses rather than individuals.
Whilst these providers are well known and seemingly well established, many new Innovative Finance ISA providers have recently emerged. Indeed, with ever increasing frequency my Facebook feed is providing me with adverts for various peer to peer lending "opportunities", often promising tantalising annual returns of 8% and above for participating in various esoteric investments. Indeed, this article was inspired by an advert for 8.25% return on investments backed by UK property offered by easyMoney. I did not know this company existed before receiving the advert, but they are apparently part of the easy family of brands, including easyJet.
As well as the easyMoney ISA, other products that have crossed my path have promised high returns for lending money for grass root sport, property development, legal cases, amongst other interesting causes.
Many of these opportunities are controversially marketed, often set up as savings vehicles and encouraging people to believe that the investment is no different to holding cash in a bank. Indeed, the returns on offer are often compared to comparable returns in a savings account. The loans are often described as asset backed, and rates of interest have been set out as being guaranteed.
However the returns are only "guaranteed" to the extent that borrowers are able to repay their loans and the company manages the administration successfully.
One of the most high profile companies offering such products was London Capital and Finance. They were offering a "guaranteed" 8% return on investors capital, and according to their marketing, the bonds were secured on real assets.
Our regulator is the Financial Conduct Authority (FCA). Whilst you do not need to be authorised by the FCA to issue these types of investments, you do need to be authorised to market these products. In December 2018 the FCA became concerned about London Capital and Finance's marketing, and stepped in, freezing the company's bank accounts due to concerns that the investors did not understand the risks they were facing. Subsequently, London Capital and Finance were found to be insolvent, and Administrators were called in. To date, investors do not know how much, if any, of their investment they will get back.
Peer to peer lending is in its infancy. For now, we can be sure that the Innovative Finance ISA has lived up to its name, and provided some pretty interesting ways of investing. However it remains to be seen whether this area proves to be a success, as Zopa has been so far, or whether the market will be dragged down by companies such as London Capital and Finance.
If you are considering investing in this market you should read the small print of any offer, understand the market you are investing in, and be aware of the significant risks involved and that the investment is not comparable to a cash deposit. Your capital is very much at risk. If you are in doubt, you should speak to an independent financial adviser before embarking on such an investment.