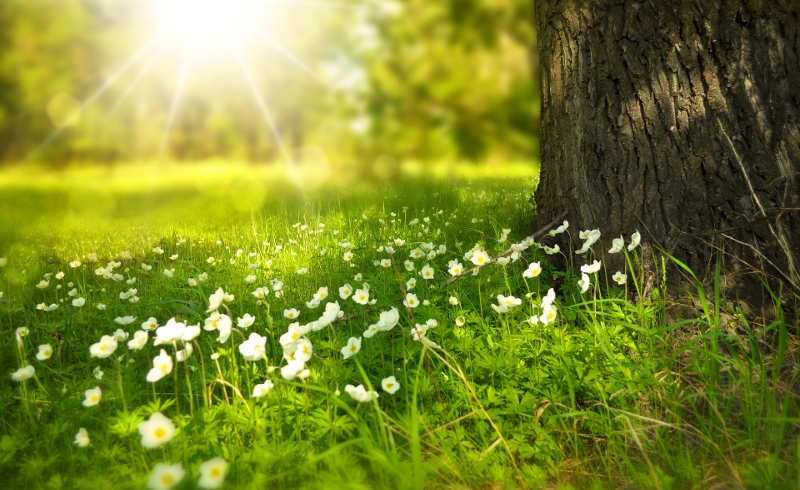 Well the snow here is starting to melt, the Easter eggs are in the shops and so minds start to turn to getting ready for the year ahead with the traditional 'spring clean'.
Spring is a time of renewal, when you clear out the clutter and determine what you want to keep and what you can get rid of.
This applies to your financial life as much as the domestic environment so with that in mind we've put together some tips on financial spring cleaning in order to ensure we're ready for spring when it eventually arrives.
Fine Tune Your Budget
As things settle down after Christmas now is the ideal time to revisit your budget, reassessing your incomings and outgoings and getting things under control. Don't worry if things haven't gone to plan; the unexpected happens – there's nothing can be done about that now.
We feel that by sitting down, looking at what has happened and what you have coming up, and getting things under control you can ensure that your personal finances are used in the best way possible to achieve the things that you want to achieve. It's a big part of our service to our clients and something we feel that everyone can benefit from.
Unload Expensive Debt
It may be that there are some bills 'hanging over', especially from Christmas. It's worth checking whether you're paying interest on these as whilst interest free credit can be an effective way of deferring expense, paying interest on credit cards is usually not. It's worth checking the interest rates on any debt, attacking those with the highest rate first, and bearing in mind that you'll be paying interest as long as you continue servicing that debt.
Check Your Credit Rating
Aligned with the above it's a good time to review your credit record to ensure there's nothing on your report that shouldn't be there. During the Christmas period a lot happens financially and it can be easy to overlook something – it's also a great habit to get into 'just in case' of any credit fraud.
There are a few companies out there that offer free access to your file so it's worth the time and effort to investigate your credit report to ensure you keep a 'good score'.
Get Rid of Document Clutter
Look at your paperwork and determine what you need to hang onto and what can be shredded or disposed of securely. As a rule of thumb tax records and relevant receipts should be kept for seven years and anything relating to financial advice received should also be retained – but do you really need the gas bill from three years ago or those old warranty cards for the toaster?
We offer to do this for our clients and invite them to bring in any paperwork which we will go through, sort, and securely shred any paperwork no longer required. It's all part of the service.
Know Where You Stand – And Where You're Going
Last but by no means least you need to determine;
How much your assets are worth. This gives you a snapshot of your financial health. Luckily it's not that difficult to calculate your net worth. List everything you own and owe, – adding in all of your assets, including pensions, savings, investments, the value of your home, and so forth. Then subtract your total debt to find your net worth. This is an important number to track each year to make sure that you're 'on the way'.
More important though is to work out 'where you want to be'. Only then can you truly know if things are on, and will remain on track. We feel that it's vital to have your own plan, to know where you want to be, and how to get there. Again, it's an integral part of the service we offer to clients to be armed with their own 'map' – which can and will show not only where you want to be but also how to get there.
So What Now?
Spring is symbolic of rebirth and renewal. It's the perfect time to get a handle on your finances before summer holidays come into view. In doing a spring clean you can have the comfort of knowing how much you need to make the plan you want a reality, and to take active steps toward it.
We remain on hand to help clients old and new with their plans and we're always ready to help.