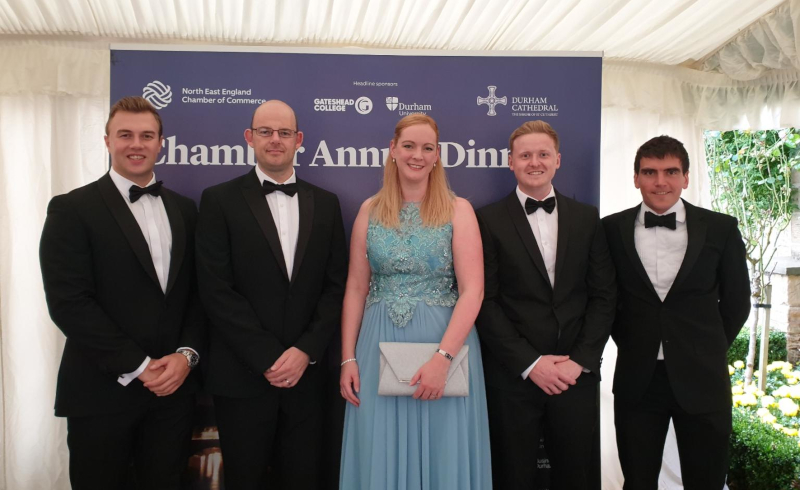 Eldon Financial Planning along with 800 other North East business leaders and Chamber members, were proud guests of the North East England Chamber Annual Dinner, on the 26th of September, at Durham Cathedral.
Our Directors Gemma and Kevin hosted a table and welcomed our own Eldon colleagues, along with local business leaders, and friends of Eldon as guests. Highlights of the evening included a talk about the importance of English Heritage led by Sir Tim Laurence, and our wonderful food cooked by students from Gateshead College.
The North East of England has a lot to be proud of, we are a community of forward thinkers, with new ideas and huge ambition. The Chamber Dinner was a fantastic opportunity to celebrate local business, share ideas and have a wonderful night which raised money for #Foundation2020.
We look forward to next year!